2019 #INNITBABY COLLECTION
innitbangkok proudly presents the launch of our latest #innitBABY 2019 collection! Discover 3 new #innitBABY styles to match with Mama this September. Our latest collection is handmade, heartmade with inclusivity in mind. For the first time, #innitBABY is ready for your little ladies AND gentlemen!
Our 2019 BABY COLLECTION is made extra special with this new addition, suitable for girls and boys. We love that we finally have something for the boys to twin with our beautiful mamas. It is easy wearing, and definitely made for all occasions!
#innitBabyPants is unisex and fits both girls and boys and comes in 2 sizes
S | elastic waist starting at waist 16" length18.5"
M | elastic waist starting at waist 18" length 22.5"
Our petite version of our most well-loved design of the year, #innitMEGHAN! The #innitBABY version features baby curls that rest on the shoulders for the sweetest look. The straps are also adjustable, making it fit baby girls of different sizes!
#innitBabyMeghan comes in 3 sizes
XS | bust 14" length 11", for 80cm
S | bust 16" length 16", for 100cm
M | bust 20 18", for 120cm
#innitBabyMeghan Top

#innitBabyPants
It is the first time we have a two-piece outfit for our #innitBABY Collection! Our #innitBabyPants is suited for both boys and girls, and now mamas have no trouble twinning with both!
For all shapes and sizes! We've made #innitBabyMeghan into a top as well! It also features adjustable straps that are adjustable to get the best fit for our #innitBABY Girls, who would love to match with their #innitMAMA #innitMEGHAN!
Get playful in this statement piece! Collar is fixed with elastic band, the stretchiness gives a relaxed fit and is fuss free for all our petite ones. Mamas can now slip on the #innitPARA dress and twin with their baby!
#innitBabyPara comes in 3 sizes
XS | bust 14" length 11", for 80cm
S | bust 16" length 16", for 100cm
M | bust 20 18", for 120cm
#innitBabyPara Top

#innitBabyPants
Our second outfit idea for our #innitBABY girls! Our #innitBabyPara is worn as a top here, and our #innitBabyPants are made comfortable to keep up with their energy!
Versatility in #innitBABY
Mamas fret not! Babies will grow up into little girls, but our #innitBABY dresses are versatile enough and can be worn as top. As seen on N Pleng, she's wearing our #innitBabyPara dress in size S as a top!
Let's be creative!
2018 #INNITBABY COLLECTION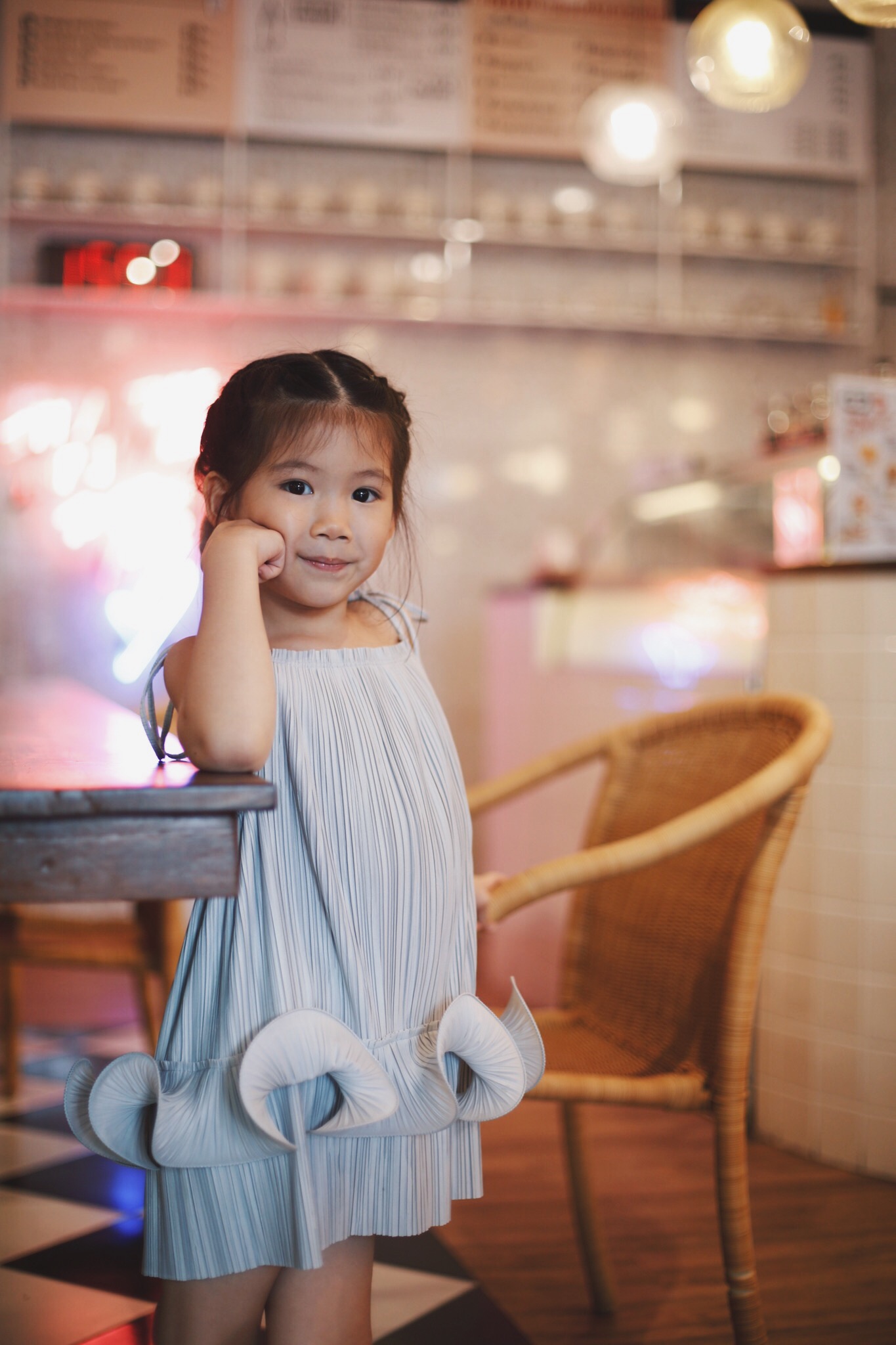 is our take on a well-loved favourite for adults, #innitSIM, for this 2018 BABY COLLECTION with its casual and simple ribbon straps for easy wearing and a dash of curls to amp up the cuteness. Match with mom for the perfect photoshoot or weekend outfit.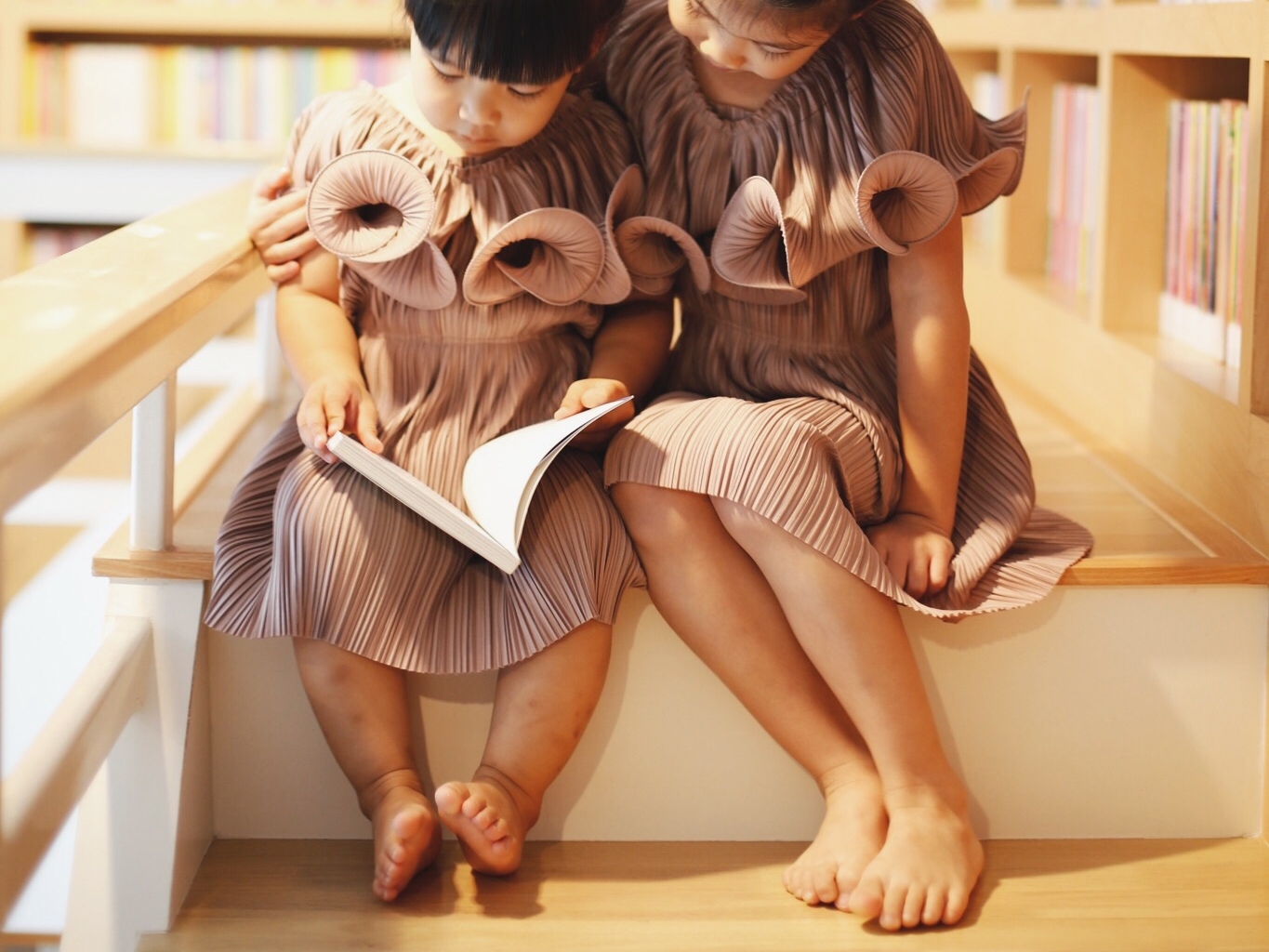 is finally here! The baby version of our most popular #innitSIGNATURE features inner straps and the cutest cinch at the waist for a more fitted look.
2017 #INNITBABY COLLECTION
as part of our #innitBABY collection, #innitbabyALPHA and #innitbabySOLAR are two new styles so that mum and daughter can don adorable matching styles.
as with all innitbangkok pieces, our new #innitBABY pieces come in 12 amazing colours, comes with our signature stretchable design and can be custom made to size.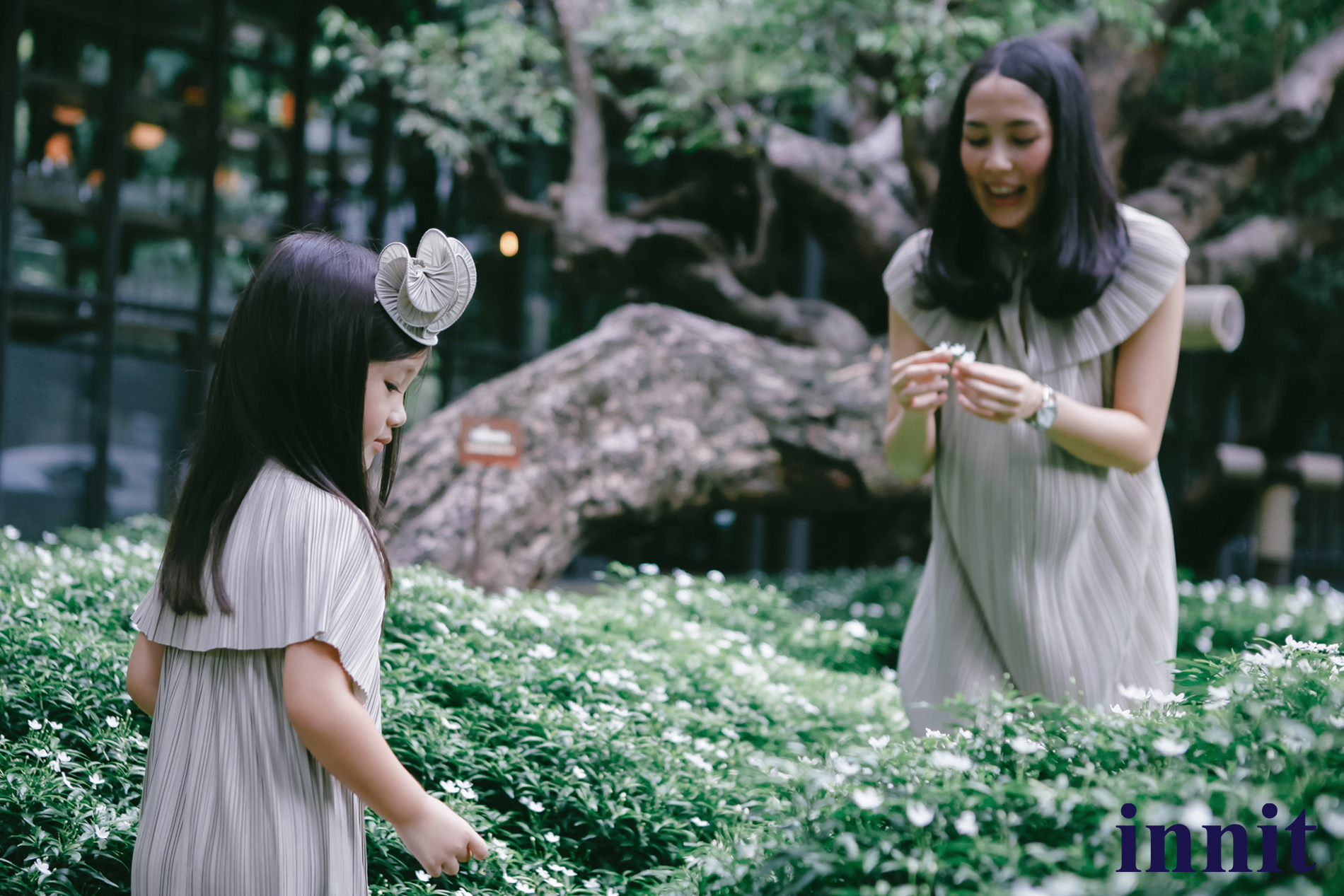 #innitbabyALPHA
is a 2 piece outfit that comprises of 1 tube top and a shoulder shawl that can be worn in 2 ways.
pair it with the cutest flats and you're ready for the weekend, a wedding or an afternoon at the cafe.
#innitbabySOLAR
is our mini take on our SOLAR SKIRTS
smocked chest band and adjustable tie straps allows for growth
custom sizes are available
it is worn with a customized curl flower headband. enquire about our custom headbands.